September 19, 2021
What is the best metal roofing system for low slope roofs?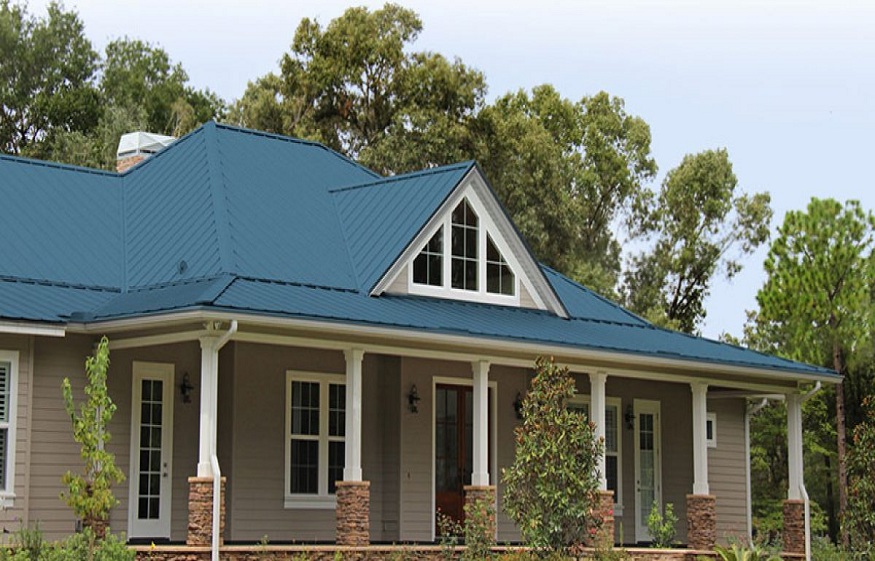 A lot of commercial, low-rise buildings often find no advantage from steep-slope roofs like residential places and small commercial buildings. This is because a low slope roof forces an unwanted height and needless construction expenses. Properties such as warehouses, retail stores are more suitably made with low-slope roofs also known as flat roofs. According to the National Roofing Contractors Association, a low-slope roof is a slope at or lower than 3:12. Anything more than this is qualified as a high slow roof. Keeping this in mind here are some points to consider when choosing the best metal roofing system for low slope roofs.
Best metal roofing system:
Metal roof is recommended for all types of roof slopes. A lot of metal roofs use standing system systems which can be used with a pitch as less as ½:12.
When choosing which kind of roofing material you should go for your roofing project, there are a lot of things that state standing seam metal roofing is the ideal option.
Crafted for superior performance
Standing seam metal roofing is made to be used on low slope roofs as it meets a lot of performance requisitions:
Water resistance: Precipitation doesn't enter via metal or through standing seams where the panels are interlocked together. This is why they can handle low slopes allowing water to drain easily without any leakage.
Rigidity: As metal is rigid, it means there is no chance of standing water. This may not be the case with the asphalt roofing systems.
Drainage: Metal roofs carry water to the gutters and downspouts which take it away from the house. Other roofing systems need drainage pipes inside the house. It takes space and has the power to leak water inside the house and lead to damage.
Wind resistance: Standing seam panels offer amazing performance in extreme weather conditions as they are mechanically fastened.
Durability: The most effective benefit of a metal roof is its robustness and durability. Engineered design and the top-notch coatings ensure that they offer a lifespan of 50 years or more. In opposition to it, asphalt may offer 10-15 years of lifespan.
Puncture-free: Low slope standing seam metal roofing is puncture resistant. It proves to be a better option for foot traffic, hail and other puncture-creating issues.
Easy to install: Metal roof panels are personalized to suit building size and end purpose. It takes less time to install. Further, they can tolerate different temperature conditions and climatic changes and still install and perform as desired. They offer a safer to walk roof with a lower risk of slips and falls.
Cost-effectiveness
When you choose a standing seam metal roofing system on low-slope, it offers a lot of savings to you:
Lesser labor hours because of easy installation.
Competitive material pricing of the metal.
Lower maintenance requirement. No rusting, corrosion, mold growth or decay with time.
So, if you have low slope roof, then choosing a standing seam metal roofing system is the ideal option for you to get the best installation.