May 31, 2023
The Role of Real Estate Agents in Today's Housing Market
The housing market is constantly changing, with new trends and technologies emerging to make the buying and selling process more efficient. However, one thing remains constant: the role of real estate agents in facilitating the transaction. Whether you're a first-time homebuyer or a seasoned investor, chances are you've worked with a real estate agent at some point. But what exactly do they do? And why are they still relevant in today's market?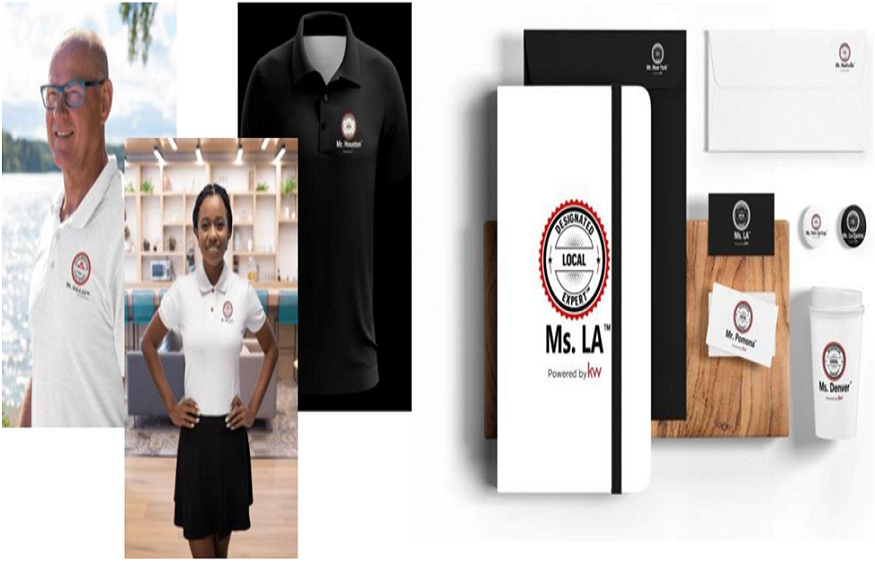 In this article, we will explore the vital role that real estate agents play in today's housing market. We'll go beyond simply finding a home to reveal how agents become designated local experts and provide guidance through complex transactions. We'll also share tips and strategies for becoming a successful agent and examine how the industry is adapting to changes in technology and consumer behavior.
The Value of a Real Estate Agent: Beyond Finding a Home
Real estate agents do much more than finding a home for their clients. They provide a wealth of knowledge and expertise that can help buyers and sellers navigate the complex housing market. For instance, real estate agents can advise clients on the best time to buy or sell, how to price their property correctly, and how to negotiate effectively.
In addition, real estate agents also act as intermediaries between buyers and sellers, helping them communicate effectively with each other. They can also recommend trusted professionals such as inspectors, appraisers, and lenders who can provide valuable assistance during the buying or selling process.
Furthermore, real estate agents provide valuable support to clients throughout the entire process of buying or selling a home. They offer personalized guidance tailored to each client's unique needs and preferences. This level of service is particularly important in today's fast-paced housing market where buyers and sellers need an experienced professional who can help them make informed decisions quickly.
Overall, the value of a real estate agent goes far beyond finding a home. They are indispensable resources for anyone looking to buy or sell property in today's complex housing market.
Becoming a Designated Local Expert: The Importance of Knowledge and Experience
When it comes to buying or selling a home, clients want to work with someone who is knowledgeable about the local market. This is where becoming a designated local expert comes in. As a real estate agent, you should aim to become an expert in your local area by gathering knowledge and experience that will set you apart from other agents.
To become an expert, you need to invest time and effort into learning about the local market. This includes understanding key trends, demographics, property values, school districts, and amenities in the area. By doing so, you can provide insight and value to your clients that goes beyond simply finding them a home.
You should also strive to gain experience by working with clients in your local area. This will give you firsthand knowledge of the challenges and opportunities that arise when buying or selling homes in your community. The more experience you have, the more confidence your clients will have in your ability to guide them through the process of buying or selling their home.
Real Estate Coaching: Developing Your Skills as an Agent
Real estate coaching is a valuable tool that helps real estate agents develop their skills and grow their business. Whether you are a new agent or have been in the industry for years, there is always room for improvement. A good coach can assist you in identifying areas where you need to focus and provide you with the guidance and support you need to reach your goals.
Coaching can help real estate agents improve their communication skills, build better relationships with clients, and learn how to negotiate effectively. It can also provide agents with practical advice on marketing and lead generation strategies, as well as tools for managing their time more efficiently. Most importantly, coaching can help agents develop a positive mindset that will enable them to overcome obstacles and achieve success in a competitive market.
How to Become a Successful Real Estate Agent: Tips and Strategies
Becoming a successful real estate agent is not an overnight process. It takes time, effort, and patience to build a strong reputation and client base. However, with the right tips and strategies in mind, you can accelerate your success and grow your career as a real estate agent.
Firstly, you need to define your niche. What are you uniquely good at? What areas of the market do you know well? By honing in on specific niches such as first-time homebuyers or luxury properties, you can establish yourself as an expert in these areas, making it easier for clients to trust your expertise.
Another important factor is networking. Building relationships with other industry professionals such as mortgage lenders or home inspectors can lead to valuable referrals and connections that can help build your business. Additionally, taking advantage of social media platforms and attending local events can help expand your reach and attract new clients.
The Future of Real Estate Agents: Adapting to Changing Markets
The real estate industry is in a constant state of flux. With rapid advancements in technology and changing market conditions, real estate agents must be prepared to adapt and stay ahead of the curve. One major trend that is shaping the future of real estate agents is the rise of digital technology.
Gone are the days when buyers would flip through print listings and visit open houses. Today, buyers are turning to online platforms such as Zillow and Redfin to search for their dream home. As a result, successful real estate agents must have a strong online presence and be skilled in digital marketing techniques. This means creating visually appealing listings with high-quality photos and videos, using social media effectively to promote properties, and leveraging data analytics to track buyer behavior.
Conclusion:
In conclusion, real estate agents play an essential role in today's housing market. From helping buyers find their dream homes to assisting sellers in marketing and selling their properties, agents provide invaluable knowledge, experience, and guidance throughout the entire transaction process. By continuously improving their skills through coaching and education, agents can become designated local experts and adapt to changing markets. As the housing market continues to evolve, we can be optimistic that real estate agents will continue to be a driving force behind successful transactions that bring buyers and sellers together.