November 20, 2019
Why Hire and How Commercial Carpet Cleaners Can Benefit Your Business?
To extend your office carpet's life, it is necessary to have it regularly cleaned and maintained. Many people are unaware that dirty office spaces are capable of impacting the employee's mentality and productivity. Features like leather, upholstery, carpet, rugs, and tiles can drastically impact employees' and customer's health. Therefore, it is imperative to keep carpets as clean as you can.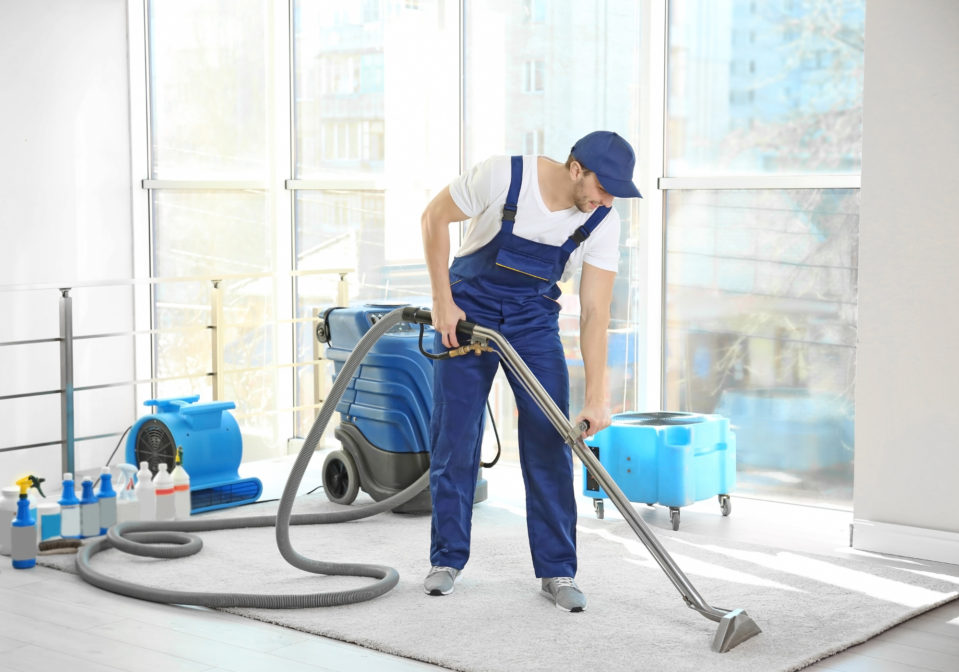 How to ensure carpets are kept clean in commercial spaces?
First, ensure to keep debris and dirt from entering the building, so have doormats placed at the entrance. Maintain a designated traffic area from the main building. In this way, less soil gets generated inside the building. In heavy traffic areas, frequent vacuuming is crucial. Daily vacuuming ensures that the soil and dirt do not penetrate deep inside the fibers of the carpet and cause damage.
Why hire commercial carpet cleaning professionals?
Commercial carpet cleaners offer their services to office spaces. These professionals differ from residential carpet cleaning services. The doorways and entrances in commercial spaces get heavy traffic, so the carpet flooring picks plenty of dirt and debris. Therefore, the carpet cleaners need plenty of beating than an apartment or home carpets to do. Hiring a reliable commercial carpet cleaning services ensures regular sanitation and better maintenance.
Professionals at the carpet cleaning services are not just well-experienced but know plenty of latest techniques to apply in the process. They even have the necessary equipment and skills to use it properly.
How can your business benefit from hiring professionals for regular carpet maintenance?
Increased productivity
A dirty space will not motivate the employees. They will feel lethargic in an unpleasant working environment. Regular carpet cleaning from professionals will add freshness to the environment, which will encourage the staff to get creative and productive.
Increase customers
The first impression is an important factor to attract and sustain customers. If space looks and smells bad the customers get deterred from visiting your building. A clean commercial space makes the customer spend time and money shopping.
Decreases sick leaves
Dirty carpets trap bacteria, which create an unhygienic work environment that can create toil on the employees' health. They may often suffer from allergies, colds, fever, and headache and need sick leaves.
To avoid such downtime, it is wise to get carpets cleaned professionally from commercial carpet cleaning services regularly.