May 19, 2018
Why Vinyl Flooring is Making a Big Comeback
As homeowners, every now and then it makes good sense to look around and think about renovations, additions, and modifications. One of the cheapest and most effective changes that can be made to any home is in the flooring. As trendy as wooden floorboards are, they are not really possible in every home. Not only that, but some people still prefer the warmth and feel of a good quality carpet beneath their feet. The good news is that one can have the warmth of carpet and the durability of wooden floors at a great price!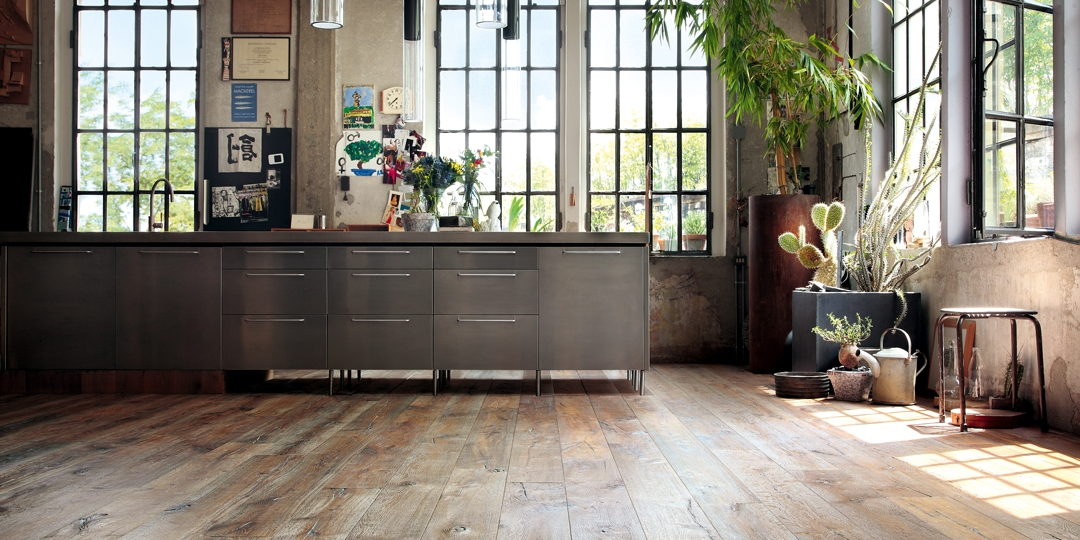 Not Your Kind Of Old Vinyl
When most people think of vinyl flooring, they think of those old sheets from the 1970s. They were as tough as old boots, but not especially attractive or even comfortable. What is worse is that many of the old vinyl floor tiles contained carcinogenic compounds and chemicals.
If you're looking for a great flooring alternative, the good news is that vinyl has come a really long way in recent years. Vinyl plank flooring is rapidly growing in popularity and offers the following benefits:
Durability: The vinyl tiles of yesteryear had a tendency to become brittle and crack. Vinyl these days is much more durable and will outlast many types of carpeting when looked after. This means that a single investment in modern vinyl flooring represents many years of service, making it a truly cost effective option for those on a tight budget.
Tough: Old vinyl tiles were prone to scratches and marks, making them look decidedly ugly over time. Modern vinyl flooring is made of stronger stuff. It is resistant to stains, scuffs, and even scratches. This means you can use it in high traffic areas in your home without having to worry about its durability or ability to resist mud, dirt, wine stains, pets, or kids!
Safer: The fact is that those old vinyl tiles were an environmental hazard. They contained plenty of dangerous chemicals and other substances to the point that some of them were a risk to human health even after several years of service. In fact, some of the really old tiles even had asbestos in them! Fortunately, modern vinyl floor tiles are environmentally friendly and safe. They do not contain dangerous or carcinogenic chemicals and compounds. This also means that they are much better for the environment.
Feel: If you're one of those people who prefers the warmth, softness, and comfort of good old carpet, you're in for something of a surprise. Modern vinyl tiles are actually soft, warm, and comfortable to walk on! They can be installed with an underlay that makes them great to walk on, quiet underfoot, and warm.
A Wide Range of Styles
The other reason that many people are now looking at vinyl floors is because they come in a really wide range of colours and styles, including stone, wood grain, slate, and unique patterns. This means that they can be chosen to suit nearly any home. Given how durable, tough, and safe they are, why wouldn't you look at vinyl flooring as a good option for your home?