July 10, 2019
What Factors To Consider When Choosing Kitchen Tiles
Take a good look around your kitchen. If you don't have Kitchen tiles, you are probably not happy with the way things look. Tiles can look vibrant and provide an entirely new look without much effort at all. It can go on the floor for an easy, clean up and even behind sinks and stoves as a colourful backsplash.
Decide whether you want to update your floors or if you are interested in a tile backsplash. If you want both, make sure to let the contractors know because you may even be able to get some discounts.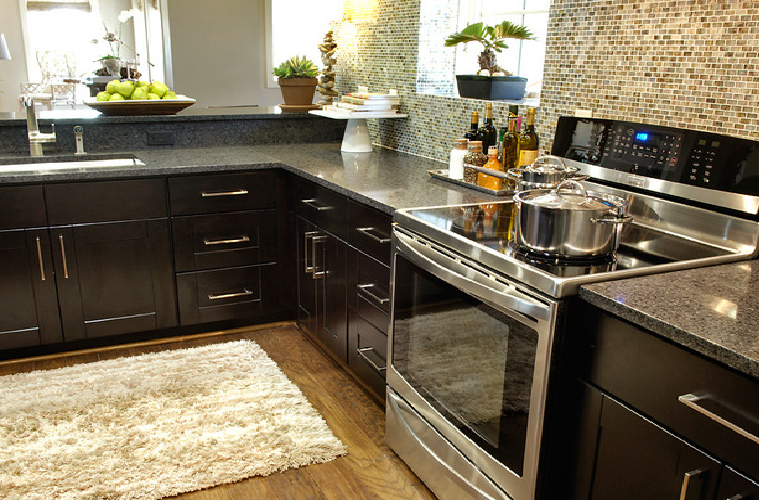 Assume you want to go with kitchen flooring. The contractors are going to show you the sizes and colours for the entire ceramic and marble tile that they have. You can opt for something very neutral with a stunning marble design, or you can go with something for fun, such as black and white tile to make your kitchen look more like a diner.
As you look through the kitchen tiles, you will see the prices per tile. Costs will much depend on which style you choose. Marble is going to be more expensive than ceramic; however, there may be some variations in price between sizes and patterns, too. Paying attention to these can help you stay within your budget for the flooring project in your kitchen.
Regardless of which you choose, they will then begin to show you design elements. You can have them installed side by side, which is what the standard design is. You can also have them installed on the diagonal, which can give your kitchen a more significant appearance. If you find a few specialty tiles, you can also have those placed within the design of your tile to give your kitchen a one of a kind appeal to it all because the tiles are chosen to accent your home.
If you are interested in a tile for a backsplash, too, this is when you should be looking at it. More companies are willing to give you a price break when they know that you are going to do regular business with them.
If you have ever splashed spaghetti sauce or any other food on the wall behind your stove or pre counter, you have probably gotten frustrated. When you have tiles in the backsplash, this will not happen. There are many options for a kitchen tile backsplash.
You can have subway tile put in – all in one colour or several different colours. You can also go for mosaic tiles filled with smaller tiles of various colours. You want to make sure to choose the right kitchen tile backsplash. Tile professionals can help, especially if you bring in a photo of your kitchen to help tie in colours.
If you opt for flooring or backsplash, your kitchen can be transformed entirely with kitchen tiles. Your home can look fresher and brighter only by incorporating colourful tile inside of your kitchen. The tiles will make you fall in love with your kitchen.