November 20, 2020
Beautiful Concrete Sink Ideas for Your Bathroom
Are you thinking about installing a concrete sink in your bathroom?
Concrete sinks are stylish, durable, and versatile. But, how do you choose the right concrete sink for your bathroom? How do you incorporate your sink into the rest of your decor?
Check out this guide to learn about the top concrete sink ideas for your bathroom.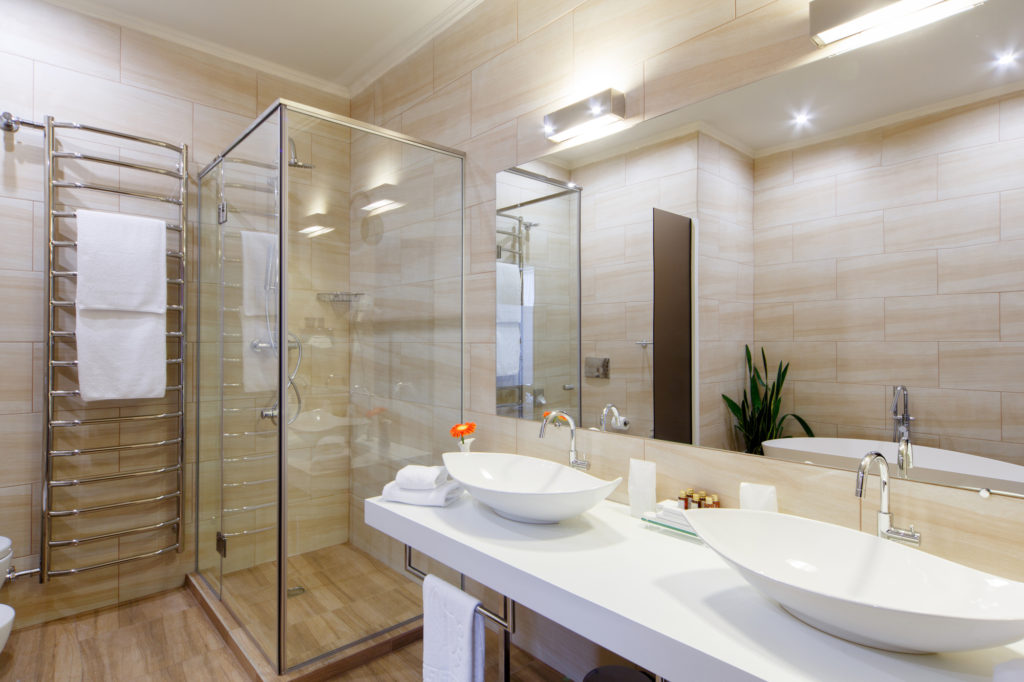 Why Choose a Concrete Sink?
Putting a concrete sink in a bathroom to win style points was once thought of as unthinkable. Concrete sinks used to be considered cold, clunky, and mundane.
However, concrete sinks have had quite the turnaround over the last several years. Nowadays, they're one of the most stylish sinks you can install in your bathroom. But, before you decide to install a concrete sink in your bathroom, it's important to weigh the pros and cons. Here are some of the biggest benefits of a concrete sink:
Many Shapes and Sizes Available
Whether you're looking to outfit a small, large, or oddly shaped bathroom, a concrete sink is an excellent idea. This is because concrete can be easily molded into any shape or size.
As long as a sufficient support base exists, your contractor will be able to create a concrete sink that suits your style. Most contractors create their concrete sinks offsite using special tools, therefore sparing your bathroom a huge mess. Plus, many concrete sinks can be integrated right into the counter space, allowing for a smooth transition and a beautiful look.
Durability
Perhaps the biggest benefit of a concrete sink is that it's extremely durable. If properly maintained, a concrete sink can last more than 50 years.
Not only that, but concrete is very difficult to damage, making it a great option for homes with pets and children.
Affordability
While a concrete sink can be quite expensive to install, when you consider how many years these sinks last, you'll find that they're rather affordable.
And, even though concrete sinks are more expensive than porcelain sinks, they're still more affordable than other natural stone sinks such as granite or marble sinks.
Maintenance
Another major benefit of concrete sinks is that they're relatively low maintenance. While they do need to be sealed on occasion due to cracks and chips, this only needs to be done every ten years or so.
You should also wax your concrete sink on a regular basis to help it maintain its shine. During the first month of installation, you should wax your concrete sink on a weekly basis. After the first month, you only need to wax your concrete sink twice per year.
You can also buff the surface of your concrete sink on a regular basis with a soft cloth to enhance its shine and increase the sealant's durability.
Customization
If you're after a unique bathroom look, a concrete sink is an excellent option. This is because concrete sinks can be customized in a variety of ways.
You can tint your concrete sink with color or inlay it with a pattern to create a versatile, customized look. You can also add aggregates like glass stone or colored tiles to take the uniqueness of your sink to another level.
Of course, there are downsides to installing a concrete sink, which includes:
Cracking
One of the biggest reasons people avoid concrete sinks is because they're susceptible to cracking. But, if you stay on top of sealing the concrete sink, you shouldn't have any major issues.
Naturally Porous
Concrete sinks are naturally porous, which means that water can seep into them and cause stains. To prevent this from happening, make sure to seal your sink on a regular basis.
Scheduling
Concrete sinks take a minimum of two weeks to be constructed, which can put your bathroom remodeling schedule at a standstill. Keep this time in mind when planning your bathroom remodel schedule.
Concrete Sink Ideas
Now that you know a bit more about concrete sinks, let's talk about the top concrete sink ideas for your bathroom. Here are some ideas you can implement:
Two-Toned Sink: A two-toned concrete sink creates a stunning contrast and works well with a simple white tiled wall. This type of concrete sink will develop a patina that will give your bathroom a unique rustic look.
Concrete Vanity: Many homeowners go all-in with concrete by pairing their concrete sink with a concrete vanity. This will give your bathroom a chic, streamlined appearance, and it'll also help make the space feel larger.
White Concrete: If you like the durability of concrete but the look of porcelain, consider a white concrete sink for your bathroom. White concrete adds some visual interest and texture to your bathroom without totally ruining the minimalistic, modern feel. If you're not going for the minimalist look in your bathroom, we suggest pairing the white sink with patterned tilework to make a statement.
Mix It With Wood: Believe it or not, concrete and wood go together like peanut butter and jelly. The combination of wood and concrete will give your bathroom a chic, earthy, and modern look. We recommend going with a finished wood over an unfinished wood to give this combination a more polished look.
Sink and Vanity Combo: If you want to keep things simple, you can opt for a one-piece sink and vanity combo. This is a great option for those who want to keep the look of their bathroom chic and streamlined, and it's also great for those who have small bathrooms but don't want to sacrifice style.
Raised Sink: Raised sinks made from concrete serve as the perfect topper for vanities.
Are You Ready to Install a Concrete Sink?
Now that you've read this guide, it's time for you to install a concrete sink in your home. Pretty soon, you'll see just how lovely a concrete sink can be in your bathroom.
Be sure to check back in with our blog for more bathroom decor tips and tricks.