December 2, 2021
Gutter & Eavestrough Cleaning Mistakes to Avoid
Cleaning gutters and eaves troughs is fun for any homeowner who values cleanliness. This is an essential maintenance procedure that helps avoid clogging, leaks and damages to your roofing. However, cleaning gutters isn't as easy as it seems, and some blunders can be costly. Understanding how to do this right saves a lot of issues, and there are many blunders to avoid when cleaning.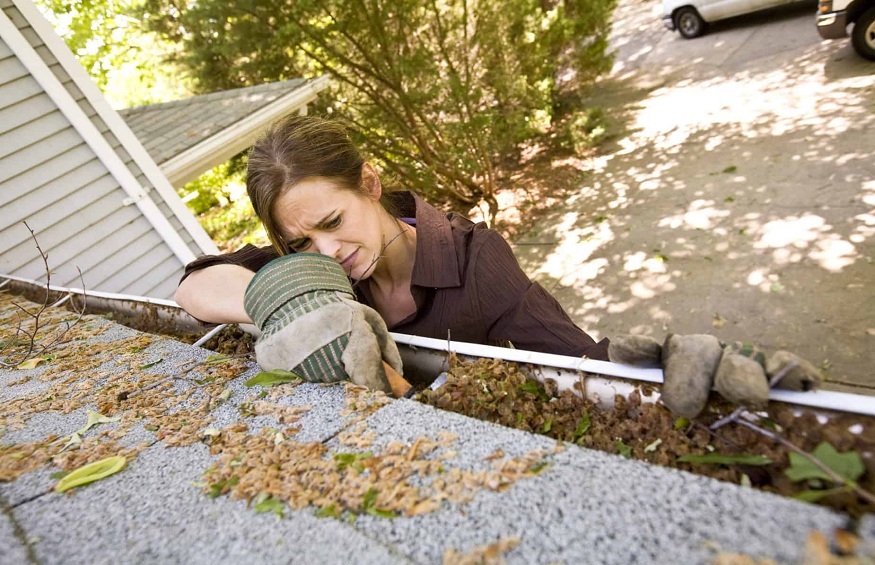 Check out mistakes to avoid when cleaning your gutters and eaves troughs:
1. Cleaning at the wrong time
Gutter and eaves trough cleaning is a critical step to ensuring proper drainage in your roofing structure. Unpredictable weather can improve the likelihood of damage to your home due to a clogged gutter.
Therefore planning for cleaning at the right time is vital. For instance, if your place is renowned for harsh weather, clean every spring and fall to prepare for harsh winter and summer storms. Also, examine for cracks and leaks, and contact the eavestrough repair Burlington team for guidance.
2. Not having proper equipment
Gutter cleaning can pose serious safety hazards if you lack proper tools. For instance, you need a strong ladder to support your weight when cleaning. Otherwise, it can lead to falls and injuries. Also, you require protective gear like gloves and eyeglasses. The glasses will shield your eyes against harmful elements as you shove the debris from your eaves troughs.
A trowel is another handy tool; it helps scoop the debris to ensure an excellent flow of rainwater in your system. If you lack these tools, you risk your health and won't clean adequately.If your downspout is clogged, you'll have to unclog it to allow the debris to move down once you clean the gutter.
You then require a hosepipe to blow out the built-up dirt. For thorough cleaning, you may need to hire professionals. They use mechanical brushes, steam cleaners and hand polishing to lighten algae and black marks on gutter fronts.
3. Not wearing protective clothing.
Cleaning eaves troughs and gutters involve scooping dirt and debris, and you require protective clothing. You can expose your hands to sharp objects hidden in the debris if you lack quality gloves.
Also, you risk slipping, and rubber-soled shoes will ensue good traction and balance. This avoids trips and falls on the ladder, which is why most people hire eaves trough repair Burlington services. Protective eye wear is also vital and will shield your eyes from dirt and other elements that can get into your eye as you clean.
4. Not installing gutter guards.
You can ease cleaning by installing gutter guards in your system. This will block debris and dirt from clogging in the gutters. The guard fetuses a perforated metal mesh that can seize leaves and many other elements that can block your gutters. If you don't install this, you'll experience often clogging, which raises your maintenance costs.
In summary, cleaning gutters and eaves troughs is easy when you have adequate knowledge and skills. Proper protective gear is also a must-have as you don't want to risk your health when cleaning. However, if your eaves troughs require repairs or replacement, it's advisable to engage a professional eaves trough company.